---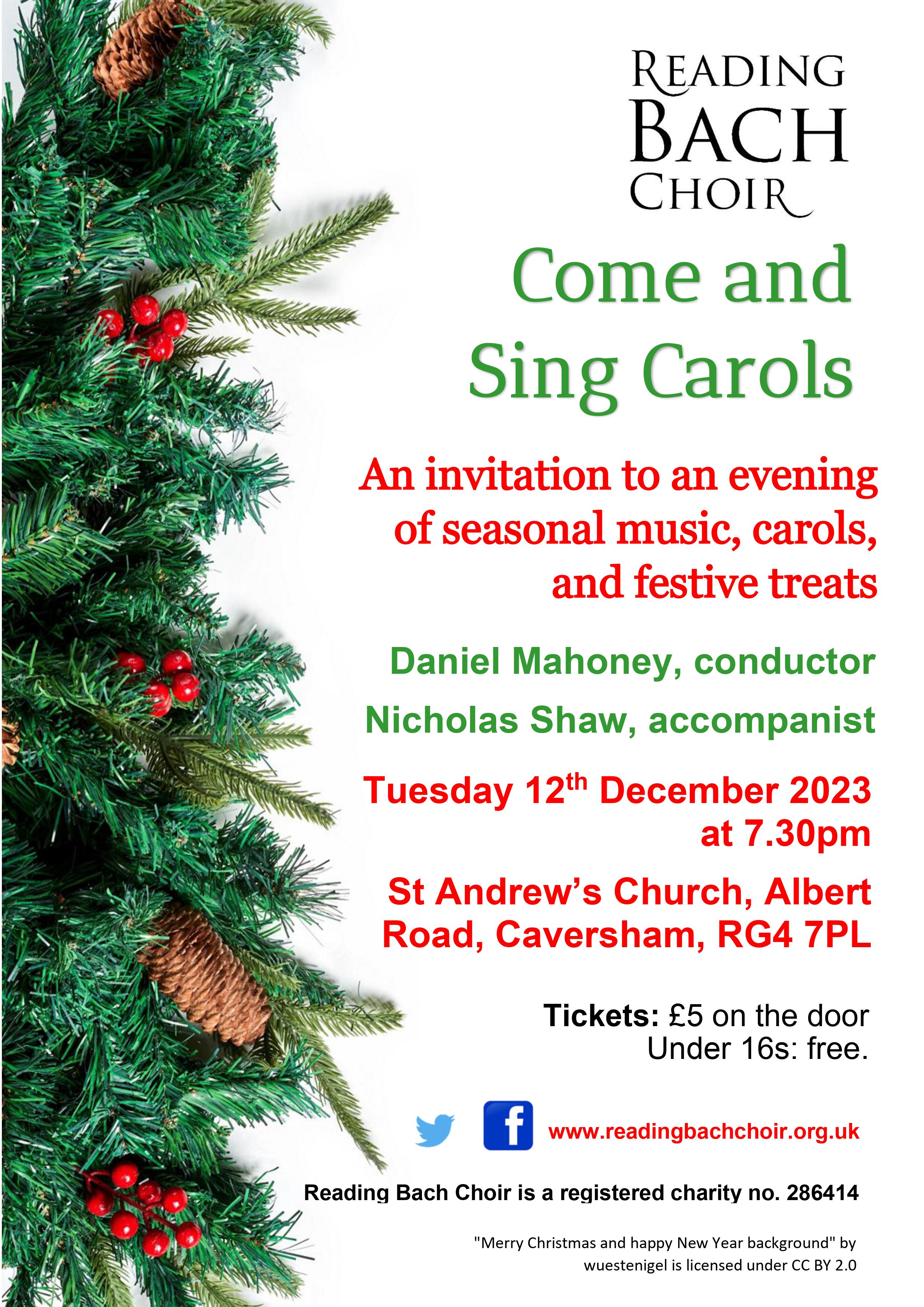 COME AND SING CAROLS
ALL WELCOME
You are all invited to join Reading Bach Choir on Tuesday, 12 December at 7.30pm at St Andrew's Church, Caversham.

Our Music Director, Daniel Mahoney, will be leading the choir and audience with an hour of well-loved carols and advent songs to start the festive season.

This Come and Sing will last approximately one hour and be followed by festive treats to spread the holiday cheer.








7.30pm Tuesday 12 December 2023
St Andrew's Church, Albert Road, Caversham RG4 7PL
Tickets £5 on the door only. Under 16s free

---

A Passion for Passions - Saturday 20 January 2024

Make a resolution to sing more in the New Year by spending Saturday 20 January with Reading Bach Choir in their workshop day "A Passion for Passions."

Choirs across the world will sing the famous Passions from the repertoire come March and April, and this is a chance to get ahead on the most well-known choruses and chorales from Bach's timeless St Matthew and St John Passions.

The workshop will trace the history of the Passion as a musical form and genre, exploring the traditions that influenced Bach and looking at the music that he inspired.

Music and refreshments are included in your ticket and the day will wrap up with an informal performance for friends and family.

10am - 4.30pm Caversham Heights Methodist Church, 74 Highmoor Road, Caversham RG4 7BG

All welcome. Tickets are £25 which includes music and tea/coffee. Please make your own arrangements for lunch.
BUY TICKETS here
---
SUPPORT THE READING BACH CHOIR - BECOME A FRIEND
Find out more about our Friends scheme here
---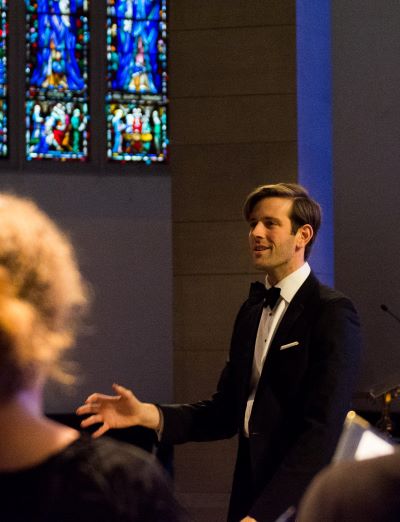 This accomplished choir performs a wide range of choral music, ancient and
modern, with a particular focus on challenging and rewarding new music.
Recent concerts have included works by Caroline Shaw
, Reena Esmail, Margaret Bonds
and Saunder Choi as well as more familiar composers such as Byrd, Tomkins, Vaughan Williams and of course J.S. Bach. We recently performed
an exhilerating UK premier of Kile Smith's The Arc in the Sky.
We are looking for new members with a high standard of singing and
musicianship who are interested in challenging themselves musically
in a friendly and aspirational environment, led by our Music Director
Daniel Mahoney. If that sounds like you, please come and join us
for a few rehearsals to try us out. If you enjoy the experience and want to
stay with us, we will arrange a short audition.
We rehearse on Tuesdays at 7.30pm in St Andrews Church, Caversham RG4 7PL.
If you are interested, please contact: membership@readingbachchoir.org.uk or go to the 'Sing with Us' tab at the top of this page and select 'Join the Choir' and 'FAQs'.
---

Would you like to keep in touch? Sign up for our occasional newsletters